Description
Brand Name:

OBO HANDS

Model Number:

A-C121

Type:

Fingerprint attendance machine

Identification method:

Fingerprint, password, RFID card

Fingerprint Capacity:

2000

RFID Card Capacity:

2000

Storage Capacity:

100000

Display Screen:

2.8 inch TFT color screen

Communication method:

TCP/IP/ USB

Support Language:

English

Identify Speed:

<1 seconds

Working Frequency:

125KHz

Working Voltage:

DC12V /1A

Dimension:

180*130*40 mm

Type1:

biometric fingerprint attendance

Type2:

time attendance machine
RFID Biometric Fingerprint Time Attendance office System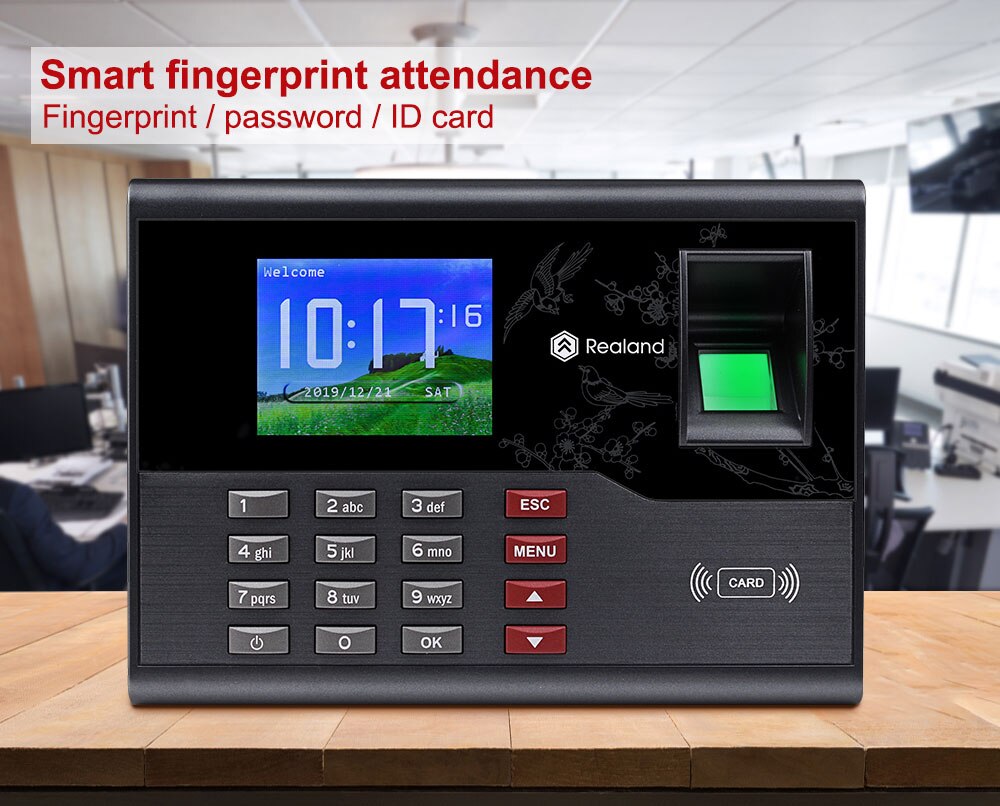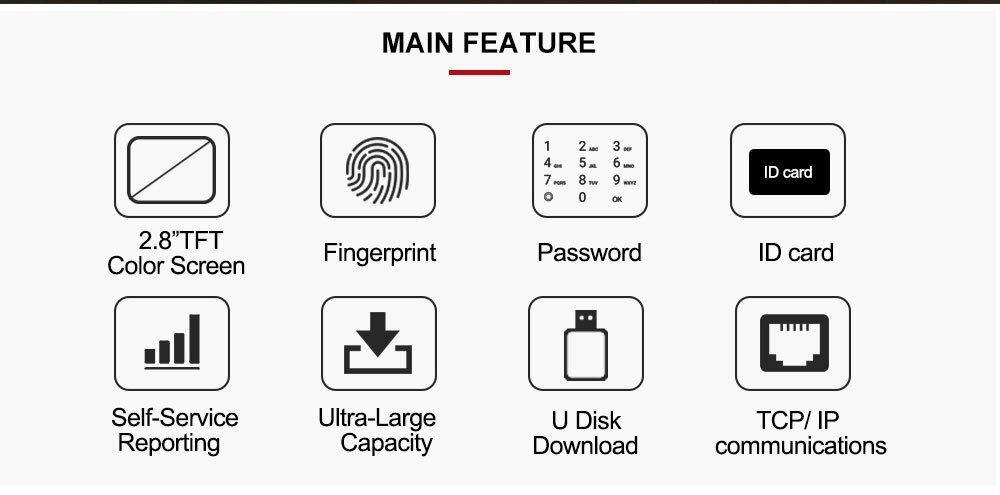 1) Fast attendance speed.
2) With no film high-definition induction fingerprint head, high recognition rate, fast speed.
3) With RFID ID card reader function, U disk to upload / download data.
4) The operation is simple and convenient, everyone can use;
5) Use the most of advanced international fingerprint algorithm, improve the real fingerprint state to identify the time less than 0.8 second.
6) With 2.8-inch TFT color display, interactive interface, intuitive and clear.
7) Using USB communication, and also supports U disk download attendance records and fingerprint data and other functions.
8) User fingerprint can be registered in a machine through the U disk to share, no real-time connection to the computer.
9) Can export a EXCEL report.
Product Details
2.8 inch TFT Color Screen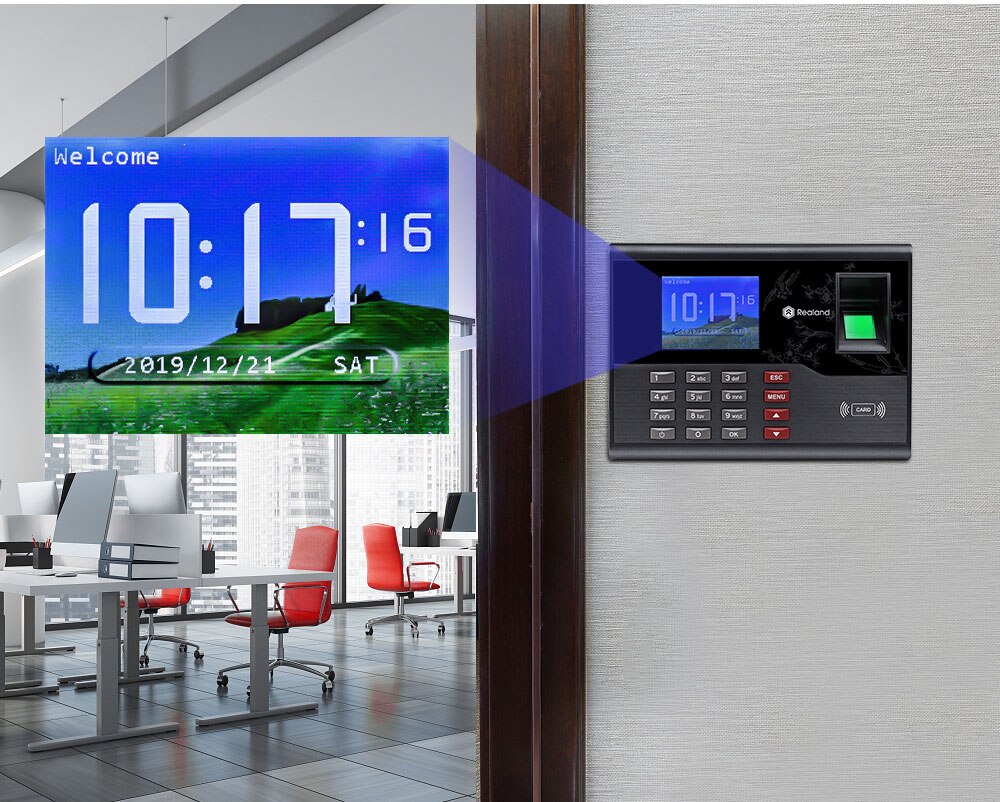 1,000,00 Large Record Capacity
Large-capacity high-speed memory with 1,000,000 record capacity. Support 2000 fingerprints, 2000pcs password, 2000 RFID cards. Suitable for enterprises of all sizes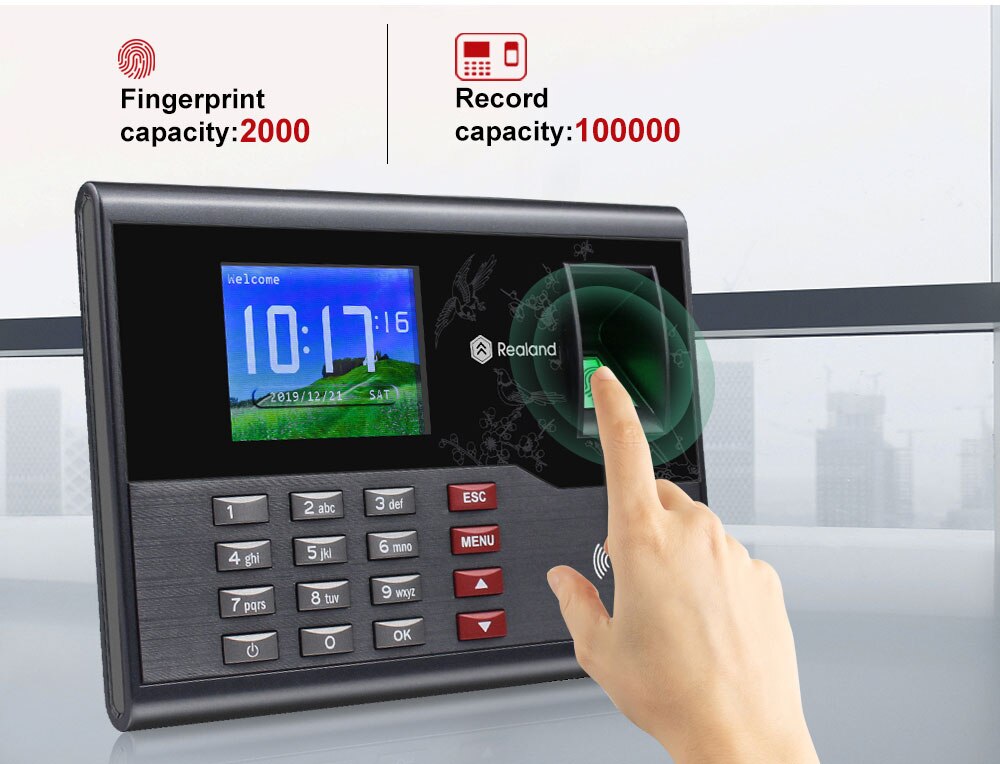 This time Attendance Clock Machine support 3 verification mode
Fingerprint / RFID card / Password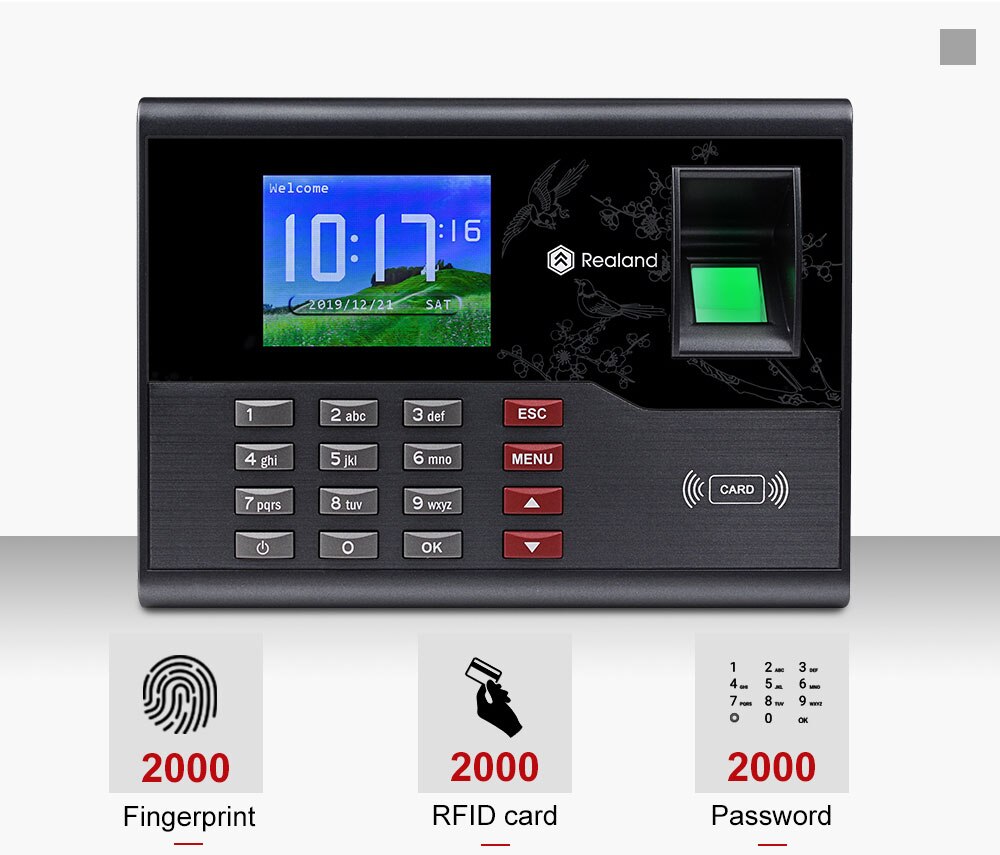 360 degree comprehensive fingerprint recognition, fast Identify Speed
For different angles of fingerprints, it can be quickly and accurately identified, and fast check-in attendance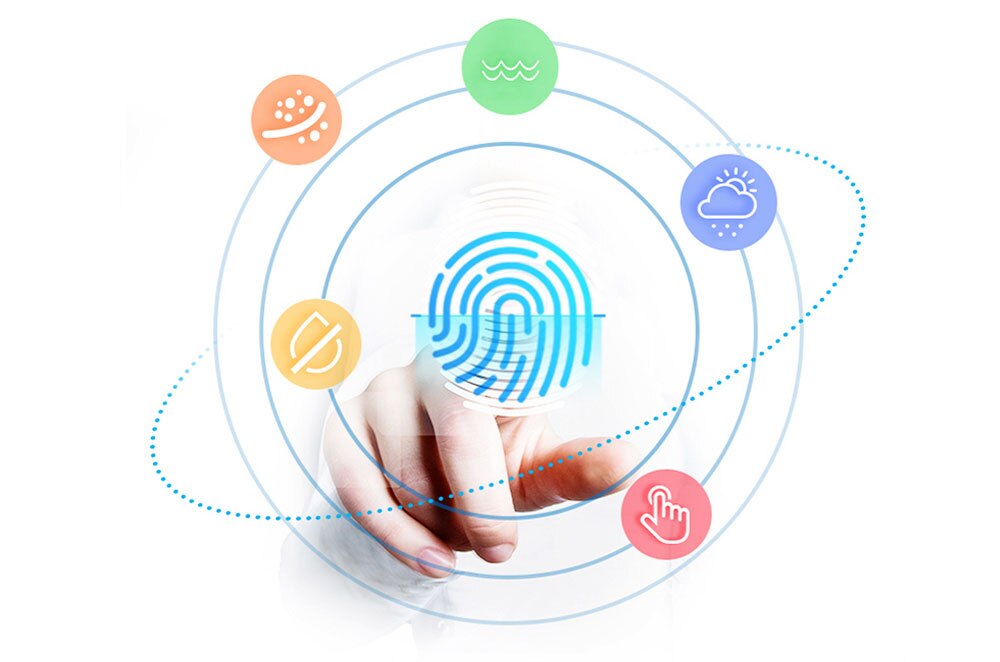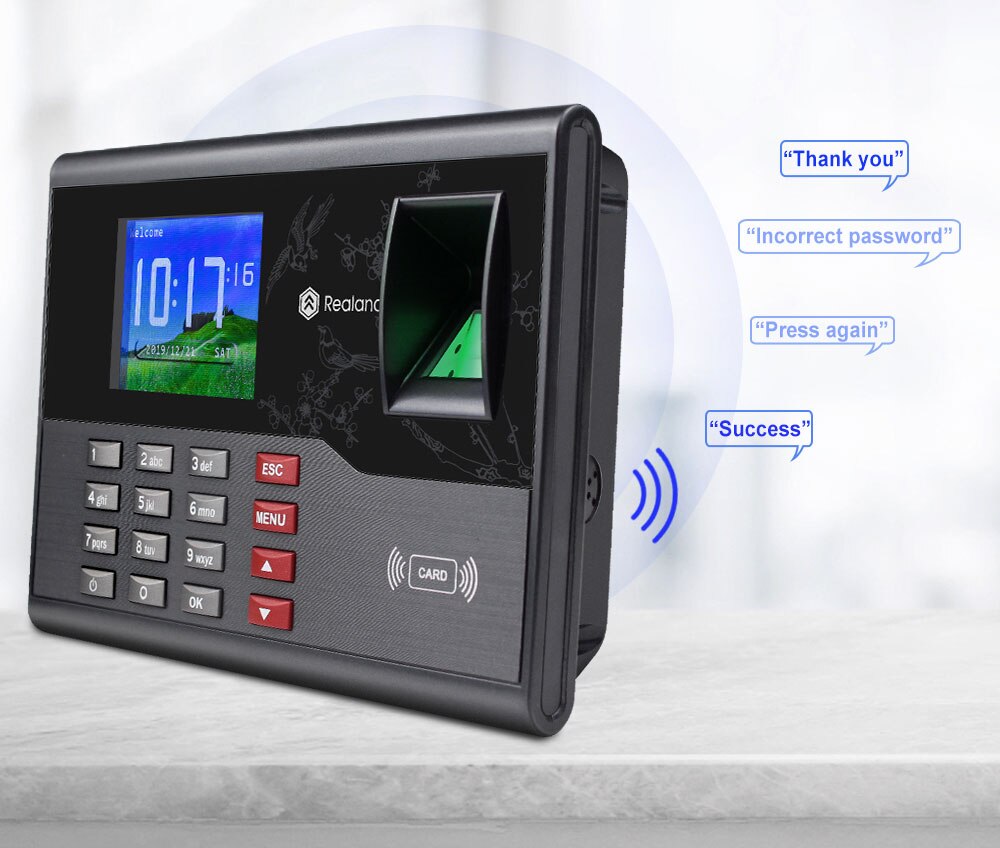 Support off-line or TCP / IP / USB using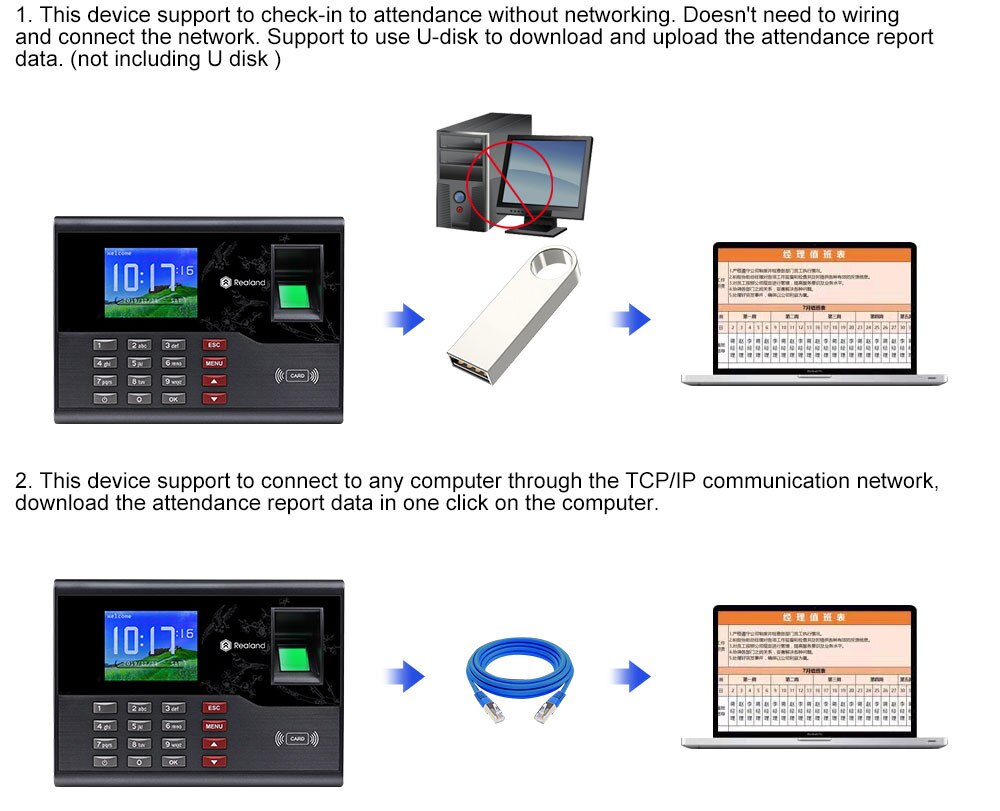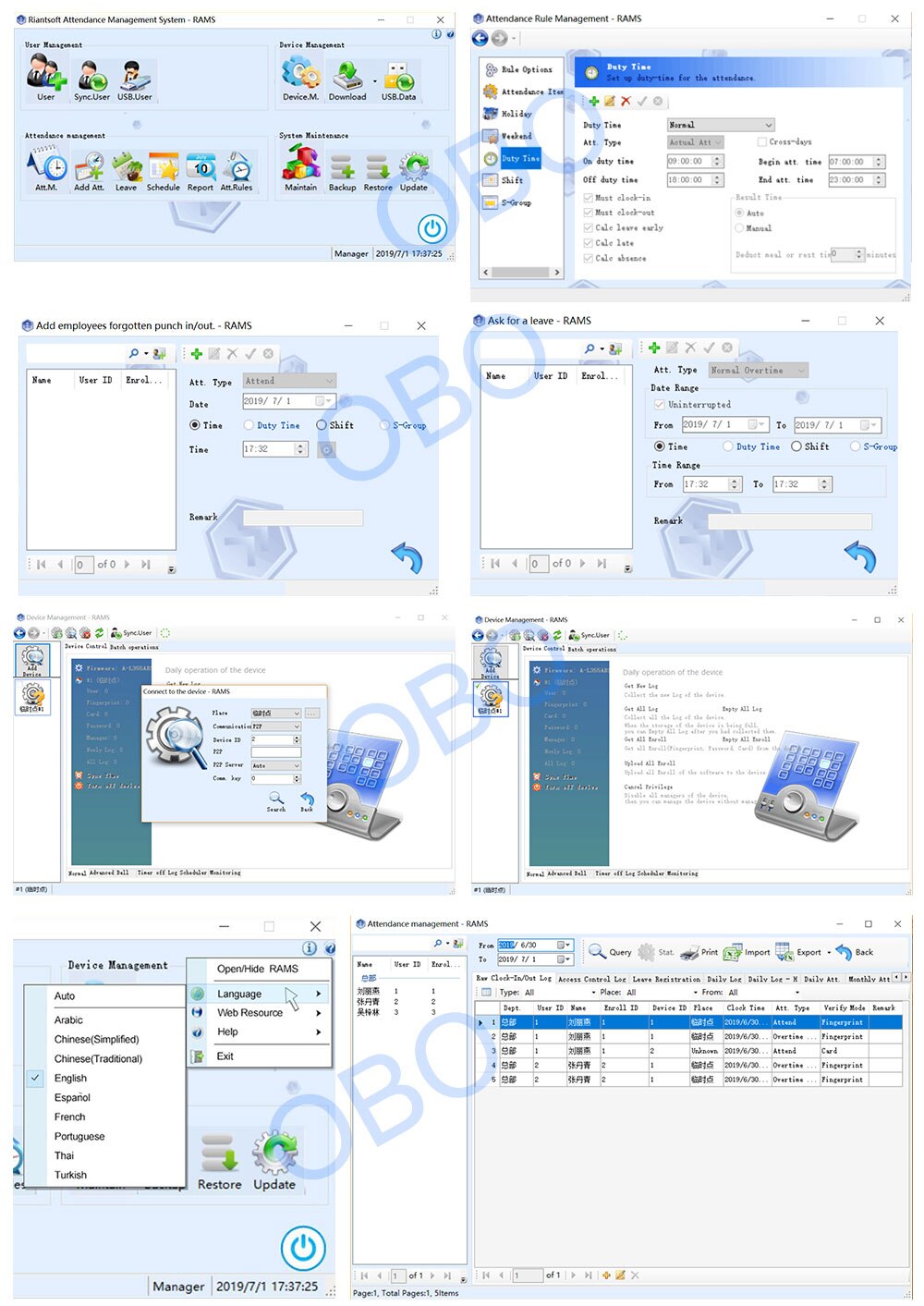 Product Analysis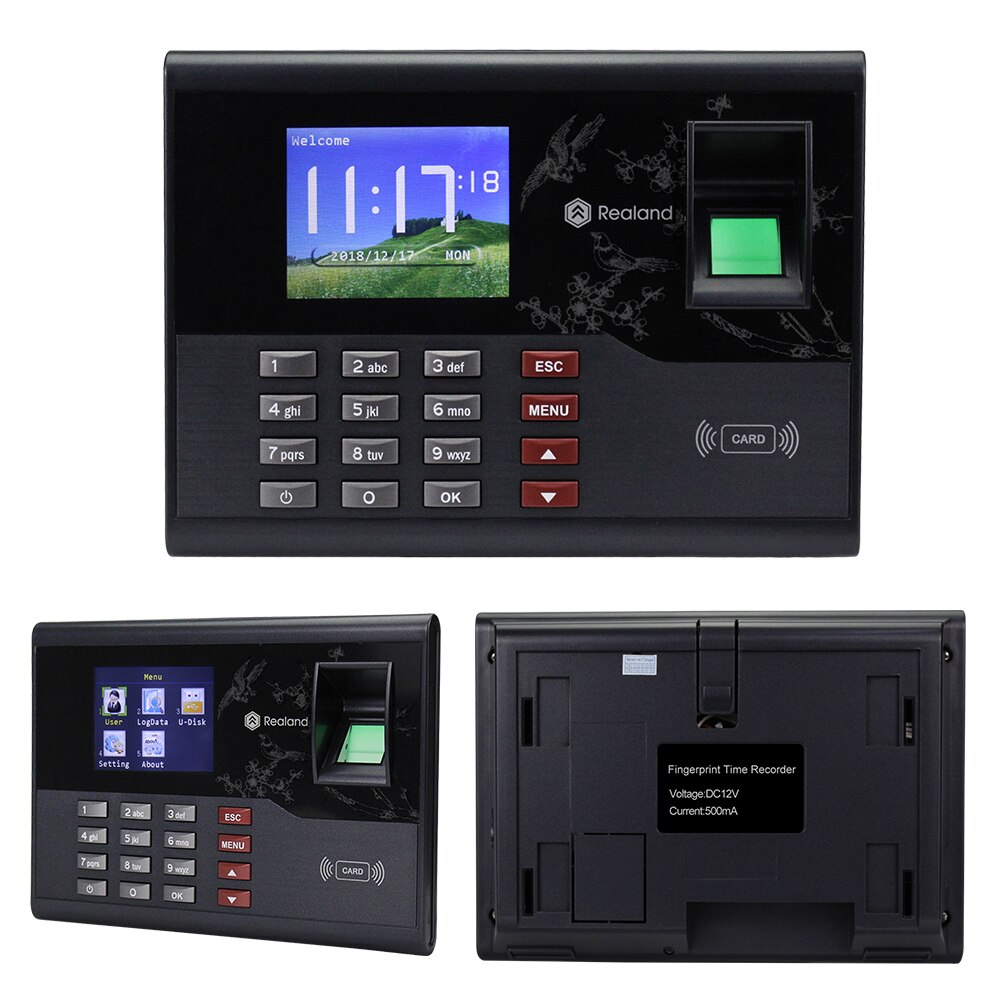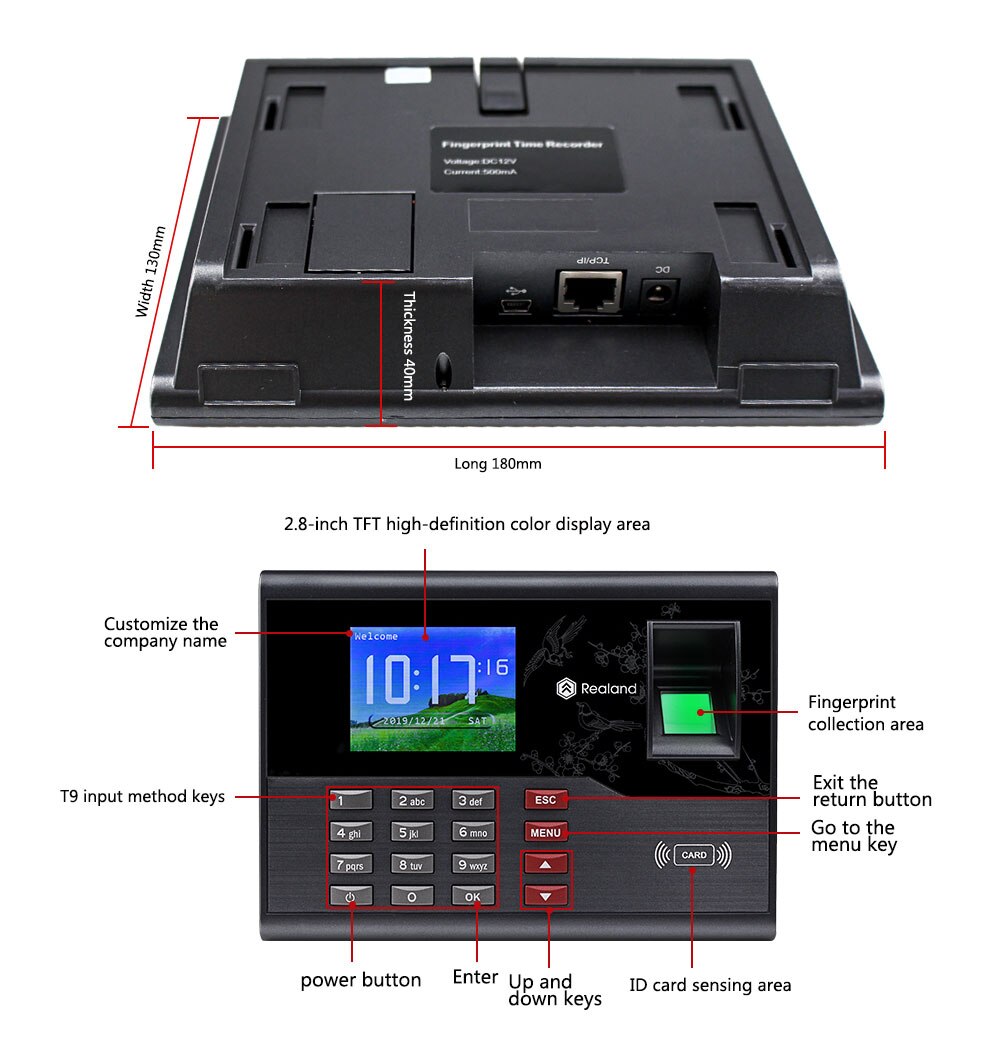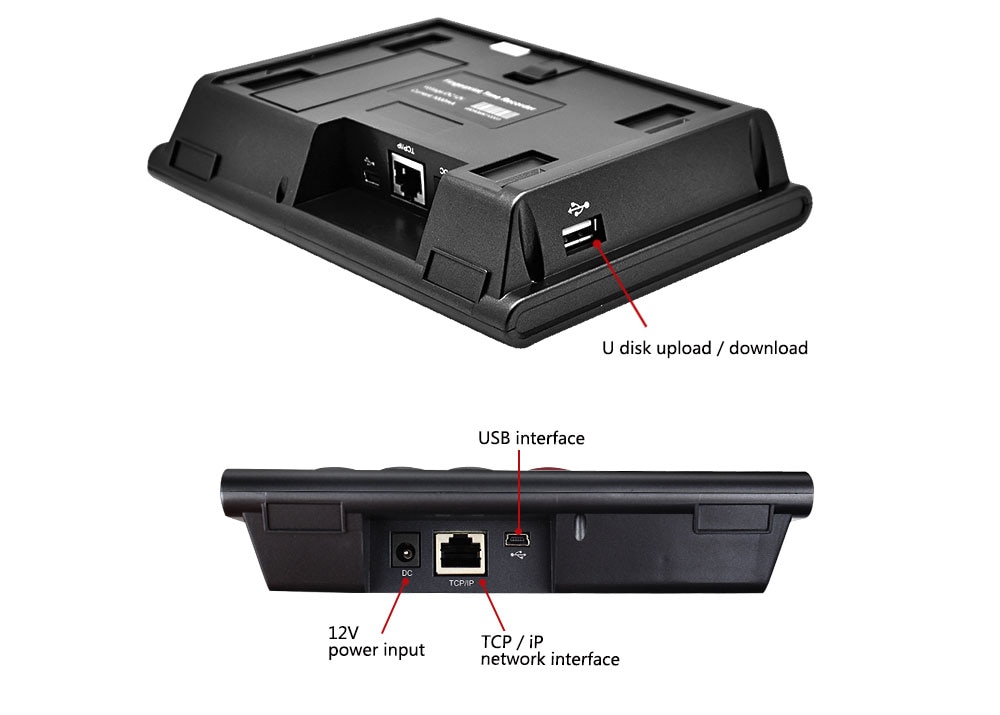 Package Included

Model Name: A-C121
Display screen: 2.8 inch TFT high-definition color display
Fingerprint collection device: High hardness optical fingerprint acquisition instrument
Rejection rate (FRR): <1%
Recognition rate (FAR): <0.0001%
Identify speed: <0.8 seconds
Ring function: Timing bells
Way of working: offline
Verification method: Fingerprint/ password/ ID card
Fingerprint storage capacity: 2000 pieces
Manage record capacity: 2000 articles
Record capacity: 100,000
Fingerprint recognition mode: 1: 1: 1: N
Voice prompts: High-definition human voice
Language display: English

Communication method: USB/ TCP/ lP
Self-test function: support
U disk upload download data: support
Fingerprint Intelligent Learning Update: support
T9 input method: support
Power Adapter: DC 12V / 1A
Dimension: 180*130*40 mm
The fingerprint plane accepts the angle: Full angle recognition