Description
Brand Name:

vtelecom

Model Number:

MS108-GSM

Analog telephone pbx :

Yes

Certificate:

CE

C.O Lines:

1

GSM SIM:

1

Extension:

8

follow me:

Yes

20 second welcome message:

Yes

Caller ID:

support

support 1 GSM SIM and 1 Land line:

Yes
Mini GSM Wireless PABX
(1 Landline CO +1SIM + 8Extensions )
Model: MS108-GSM
Pls be noted that we usually ship the item by the most economic shipping way- China Post Air Mail, which normally takes 20-55 days to arrive, depends on different countries. If you need the goods very quickly, pls choose other faster way, like DHL Express (3-7days),UPS Express (3-7 days),EMS Express (7-14 days).
Newly design! New arrival !!!
With more features, ideal for SOHO / Small offices phone system solution!!!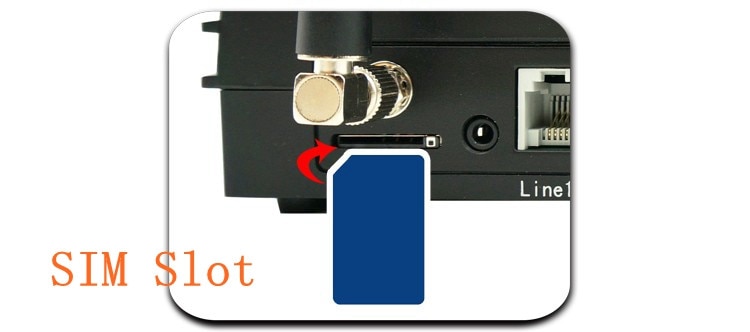 More Pictures show:
Also it can work with our good quality PABX Office Phone PH206CID, if you need, you can purchase them together, picture show as follow: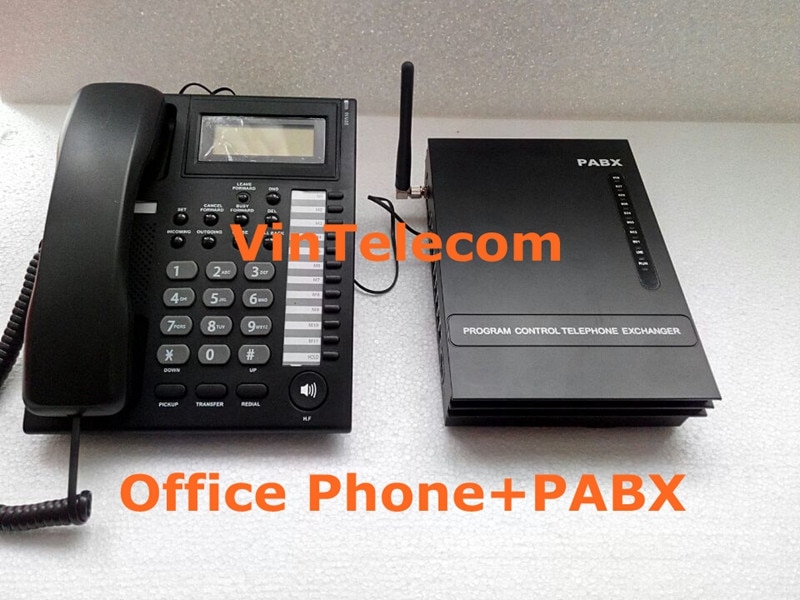 MS108-GSM PBX support 1 PSTN landline and 1 GSM SIM wireless line and 8 extension. The incoming line can work
between PSTN CO line and GSM wireless line, also you can set the extension "Follow me" feature. When the incoming
call is not answered or busy and not answer, the incoming call will be transfered to outside cellphone by PSTN line or
SIM GSM Line.
MS108-GSM SOHO PBX Distinctive features:
1) M108-GSM is with 20sec recordable welcome message OGM
2) System CRBT feature
3) CO to CO transfer feature
4) Ext. groups feature
5) Caller ID feature
6) System password
7) Real Time Clock (optional )
8) Support 1 GSM SIM card
9) Follow me
Features list below:
GSM Wireless PBX
Model
MS108-GSM
CO Capacity(Min/Max)
1
Extension Capacity(Min/Max)
8
SIM card
1
Expandability
No
Door Phone
Optional
Door lock opener
Optional
External Broadcasting Interface
No
External Music on Holding
Yes
RS232 Series port
No
Backup Battery Interface
No
keyphone interface
No
Operator/Auto-attendant Mode
Yes
Operator designation
Yes
Day/Night Mode(Auto)
Optional
Day/Night Mode(Manual)
Yes
Recordable OGM(outgoing messae)
Yes
20 Seconds
Yes
50 Seconds
Optional
60 Seconds
Optional
90 Seconds
Optional
Internal Music on Holding
Yes
External Music on Holding
Yes
Ringing Assignment(CO-Ext group)
Yes
Ring Identify
Yes
System CRBT
Yes
External Caller ID
Yes
Transfer Caller ID
No
Intercom Caller ID
Optional
Call Transfer
Yes
Call Forwarding
Yes
Outgoing Call Transfer
Yes
CO to CO Transfer
Yes
Call Switch (pickup in conversation)
No
Call Pickup (External call)
Yes
Call Pickup (Internal call)
No
C.O. Line Reservation(Call waiting)
Yes
C.O. Line Booking
Yes
Specific C.O. Line Dialing
Yes
Call All Extensions
Yes
Three Way Conference
Yes
Do Not Disturb
Yes
Auto/Manual Dial-Out Mode
Yes
Internal Hot Line
No
Internal Fast Dialing
Optional
Abbreviated Dialing
No
Auto IP Dialing
No
Private Password
No
Redial in Indirect-dailing-out mode
Optional
Billing Software (include program)
No
Reverse Polarity Signal
No
Alarm clock
Optional
Call Restriction
Yes
Call Duration Control
Yes
C.O. Line&Exts Monitor
Yes
Exts. Groups
Yes
External Line Group
No
Ringing Assignment
Yes
Real Time Clock
Optional
Intelligent Routing(LCR)
No
Flexible coding(change Ext.No.)
Yes
Automatic Ext. Reporting
Yes
Flash Time Choice
Yes
System Password
Yes
Automatic C.O. Line Detection
No
Remote Programming
Yes
Memory Protect while Power off
Yes
Multiple Communications Channel
7
Fax Detection
No
Power Failure Transfer
Yes
Lightning Protection
Yes
Housing Material
Plastic
Normal Transformer Power
Yes
Switch Power
No
Backup Battery Interface
No
Product Specifications:
Power Supply: AC220V±10% 50/60HZ & AC110V±10%
Power consumption: ≤15W
Ringing Current: AC70V±10% 50HZ
Environment temperature: 0-40
Humidity: 10%-90%