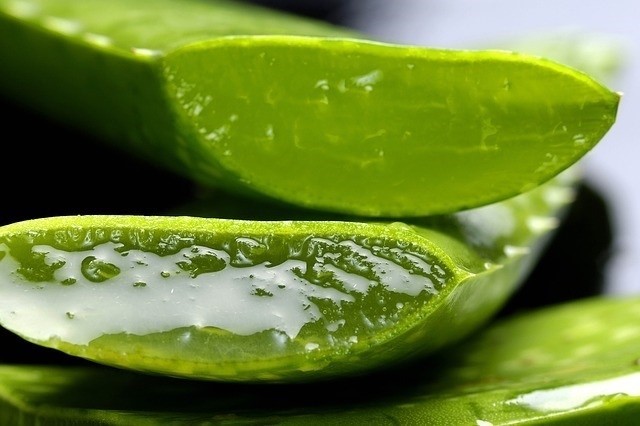 HOW TO CLEAR STRETCH MARKS USING ALOE VERA
Aloe vera plant can be used to clear stretch marks from the body. Aloe vera is frequently used to heal various skin ailments, as it is full of nutrients. It can also help you in your fight against stretch marks. If they are just starting to show, aloe vera can be a great help in getting rid of them completely!
Here are some of the many ways you can use it:
Get the thick gel from the aloe plant and apply it to the skin that is covered in stretch marks. Gently rub the gel it into the skin and leave it on for fifteen minutes. Use lukewarm water to rinse it off and repeat this process every day. Soon, you will notice that your stretch marks are fading away much faster.
Mix the aloe vera gel and coffee grounds to create a paste. Apply this sort of scrub to your stretch marks with massaging movements. Leave the paste on the skin for twenty minutes and then wipe it away with a warm wet towel. After you have cleaned the area, moisturise it with a lotion or olive oil to reinforce the effects of using aloe vera. Repeat the procedure every day.
You can make a moisturiser out of aloe vera. Get a tablespoon of aloe gel, a tablespoon of olive oil and a tablespoon of wheat oil. Mix them together, put the mixture in an old moisturiser bottle or an airtight container and leave it in the fridge for the night. After that, just use this natural moisturiser every day as your regular moisturiser. If you want to make more of it, just mix the equal amounts of the three ingredients. You should definitely try out one of these recipes (or all of them, if you have the time for it), in order to deal with your stretch marks in a quick and efficient way.
Feel free to drop your comments and enquiry below